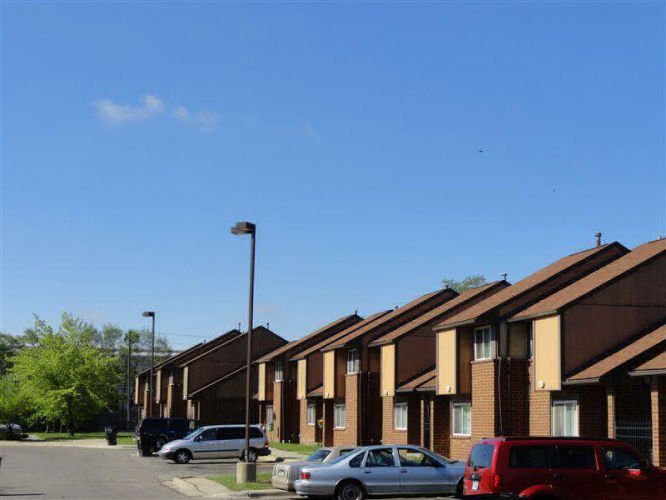 Sojourner Truth was an African American abolitionist and Women's Rights activist. Ms.Truth was born into slavery in Swartekill, Ulster County, New York, but escaped with her infant daughter to freedom in 1826.
In 1941, the federal government and the Detroit Housing Commission approved construction of the 200-unit Sojourner Truth Housing Project to house Black defense workers during World War II. White residents living near the project's location at Nevada and Fenelon Streets protested to change the occupancy to white only, and federal authorities promised to build housing for Black workers elsewhere. After failing to secure an alternative site, these Black workers fought for the right to move into Sojourner Truth, but not without incident. Continued demonstrations, violent clashes, and hundreds of arrests prompted Mayor Edward Jeffries to mobilize the Michigan National Guard to move the first Black families into the Sojourner Truth Housing Project. (special focus: Sojourner Truth Housing Project – Before the Unrest 1940 – 1967)
In 1942, a Riot occurred at the Sojourner Truth homes, a new U.S. federal housing project, caused by white neighbors' attempt to prevent Negro tenants from moving in. Today, Sojourner Truth Homes has 186 units occupied by low income residents alike.
The Michigan State Historic Preservation Office is going to place Michigan State Historical Markers at three significant Civil Rights sites in the city of Detroit and Sojourner Truth was chosen as one of them. They're going to tell the story of resilience related to the occupancy of the Sojourner Truth Homes in 1941. Sojourner Truth Homes played a important part in Detroit's Civil Rights History. This is expected to take place by late summer 2020.
Today Sojourner Truth is managed professionally by Legacy, LLC and has a diverse group of residents. Legacy takes pride in being able to continue the tradition of managing safe, sanitary and decent housing for low income families.